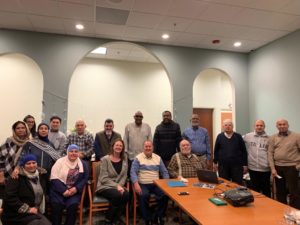 Sakina Senior Center is a type of community center where seniors can meet to fulfill many of their social, physical, emotional, and intellectual needs.  There is a a yearly membership to join the Sakina Center.  At the Sakina Senior Center we provide seniors with multiple activities, exercise, educational programs and field trips that they will enjoy.  We will also provide nutritious snacks that will be charged for a nominal fee.
There are a number of reasons to plan a visit to the Sakina Senior Center, here are just a few:
Expand Your Knowledge – it is never too late to learn something new, Sakina Senior Center offers a wide range of education activities to keep your mind sharp. Seniors can participate in many educational opportunities to stay engaged.


Sakina Center Members

Social Interaction – Enjoy meeting new people who share similar interests with you.
Increase Energy- Keeping your body and mind active is one major way to help prevent many health problems.
We aim to provide top services for seniors, in order to provide the best for their mind and body.  Some of the services that Sakina Senior Center provides are the following:
SOCIAL ACTIVITIES
ART CLUB
SEWING CLUB
COOKING CLUB
EXERCISE PROGRAM
MENTAL AND EMOTIONAL SUPPORT
ACTIVITIES FOR BODY AND MIND
PROFESSIONAL SUPERVISION
MILWAUKEE COUNTY DINING SITE
PRAYER FACILITY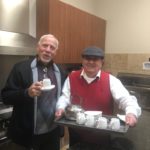 Enjoying Coffee, Chai and Conversation